PDF
Response Time Monitor
Model: 7044
Application
Tyne Engineering's Response Time Monitor can be used for critical or safety-related actuator response monitoring or as a delay-on timer. An example application is for testing the response time of the vent panel opening in the Power House Emergency Venting System in Nuclear Power Plants.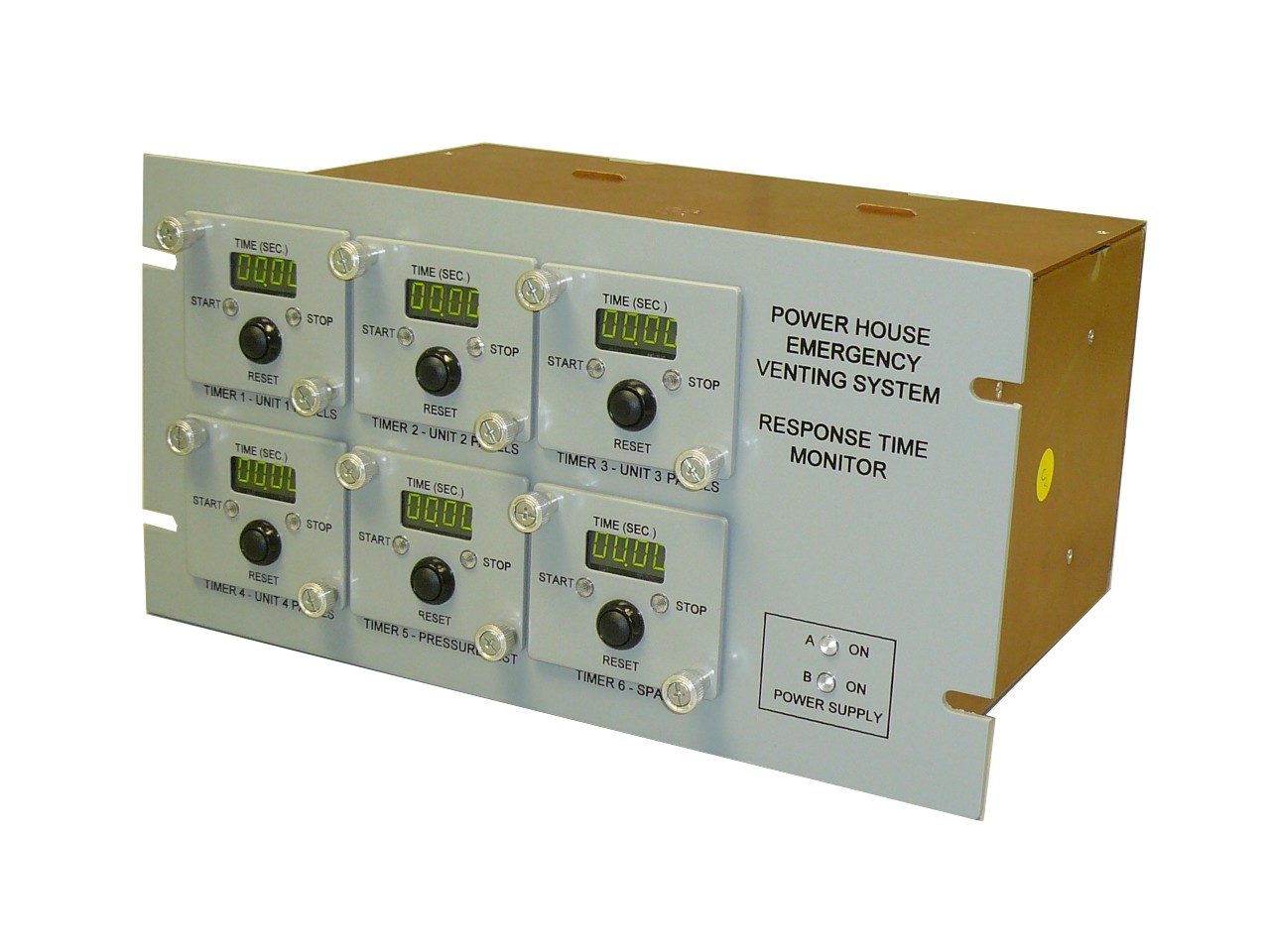 Features
6 Individual Channels

Mature hardware gate logic design, involves no programmable devices, and no software.

Each of 6 response time monitors is displayed in numerical form. Each Channel has numerical display for the elapsed time and status LED Indicators.

Redundant power supply with status indicator.

Alarm time can be set by digital BCD switches.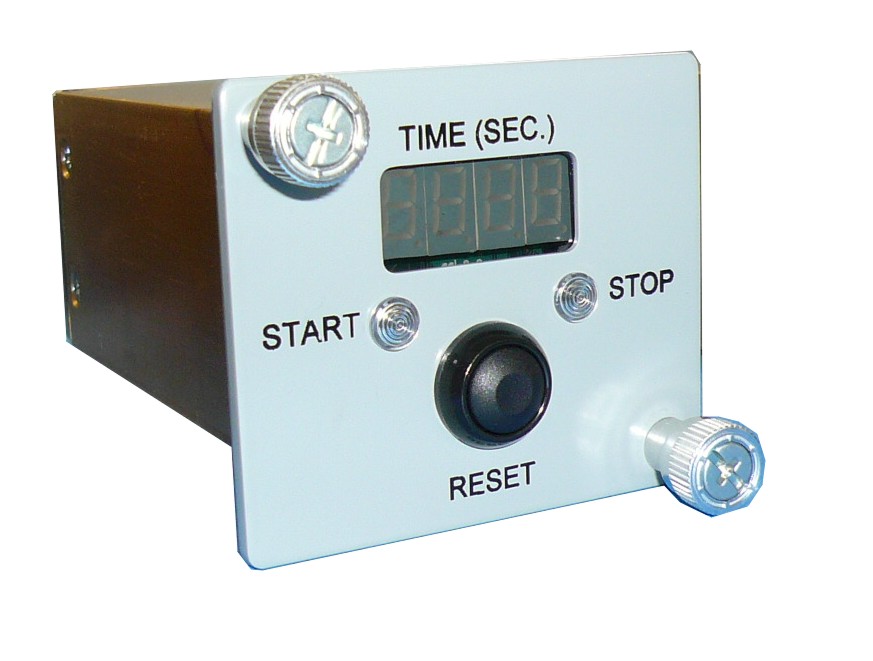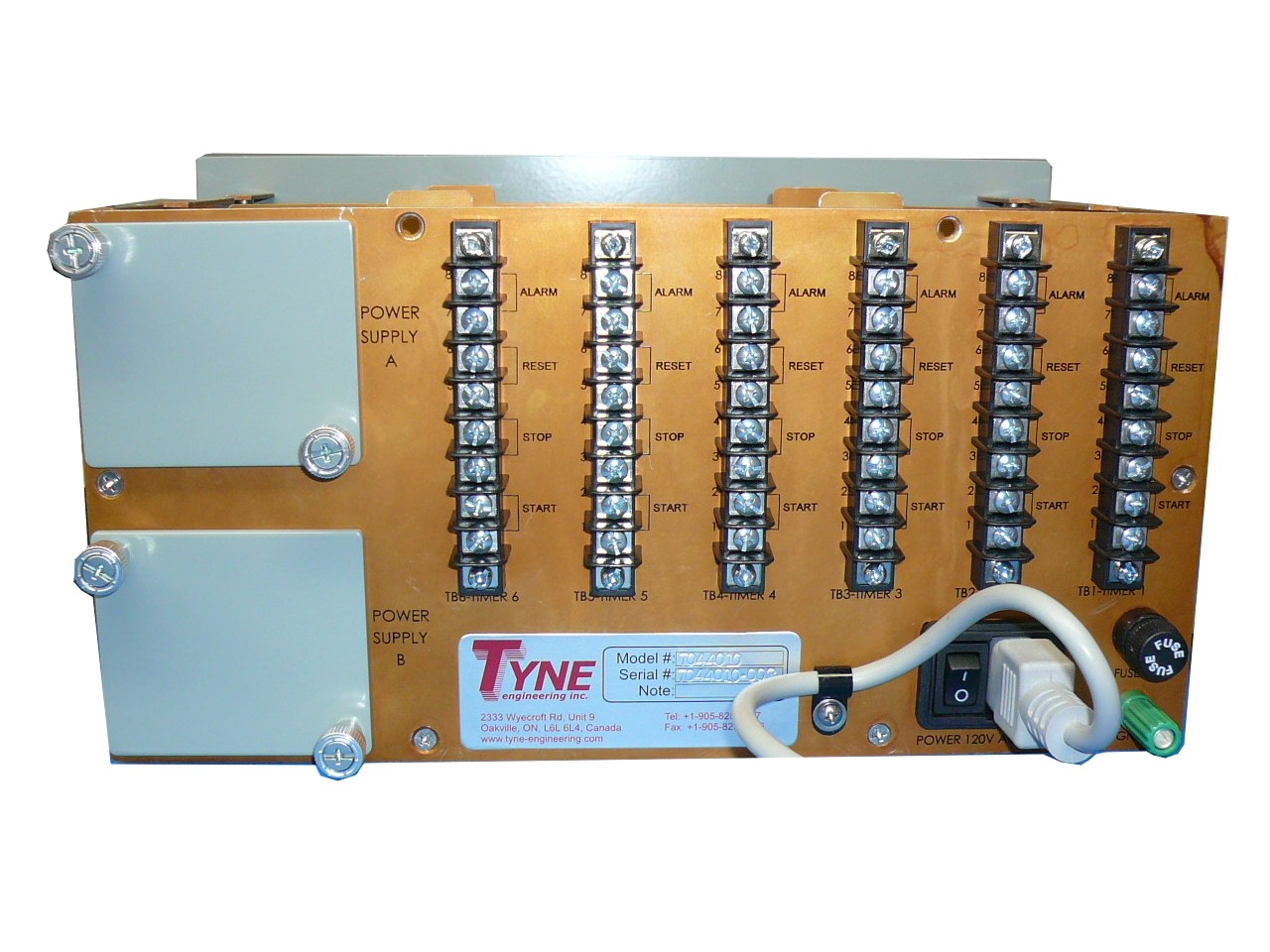 Description
Tyne's Response Time Monitor is designed to measure the actuator response time from 'Start' signal to 'Feed back'. It also provides an alarm when the response time is over the limit.
The circuit is designed with a hardware logic integrated circuit. No software is used. The display comprises four 7-segment LEDs to display from 0.01s to 99.99s. The setting is established using BCD switches with displayed numbers. Once the unit detects a Start pulse, it starts to count until the Stop pulse is received. The count is compared to the setting of a digital comparator. Once the count has exceeded the setting, the alarm trips and sends the output to the terminals.
Please refer to the waveform below: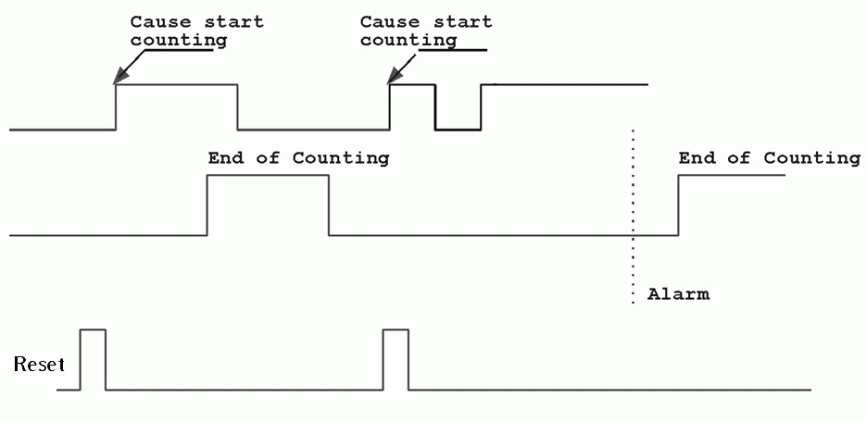 Response Time Monitor Waveform
Specifications
Timing Resolution
0.01S (10mS)
Timing Accuracy
0.01S(10mS)
EMC Qualification

IEC 61000-4-2, Electrical Discharge Requirements

IEC 61000-4-3, Radiated Electromagnetic Field Requirement

IEC 61000-4-4, Electrical Fast Transient/Burst Requirements

IEC 61000-4-5, Surge Withstand

IEC 61000-4-6, Conducted RF Immunity

IEC 61000-4-8, Magnetic Field Immunity Test

IEC 61000-4-11, Voltage Dip, Dropouts, interrupts and voltage

Number of Channels:
6
Mounting
Panel Mount, Overall dimension: 7" height X 13.5" width X 10" depth
Control Contacts (Alarm)
Dry NO contact, Contact rating 0.5/48VDC.
Input Contacts (Start/Stop/Reset)
Dry contacts, Contact Rating: 0.1A @12VDC.
Power Supply
120VAC ± 10%, 60Hz ± 2Hz.
Power Consumption
<24VA.
Timing aging
±0.05mS per year in 10-second range (±5ppm/Year Frequency aging Crystal used for timing)
Range
0-99.99S
Alarm Setting
1-99S, with 1 Second step.
Operating Temperature
10-50 °C
Operating Humidity
Up to 90%