PDF
Passive Diffuser Cell
Model: 7011
Application
This passive diffusion cell for tritium is used to determine the total tritium in air based upon taking a continuous air sample where the vial is located
Features
Simple

Inexpensive

Effective

Accurate

Reliable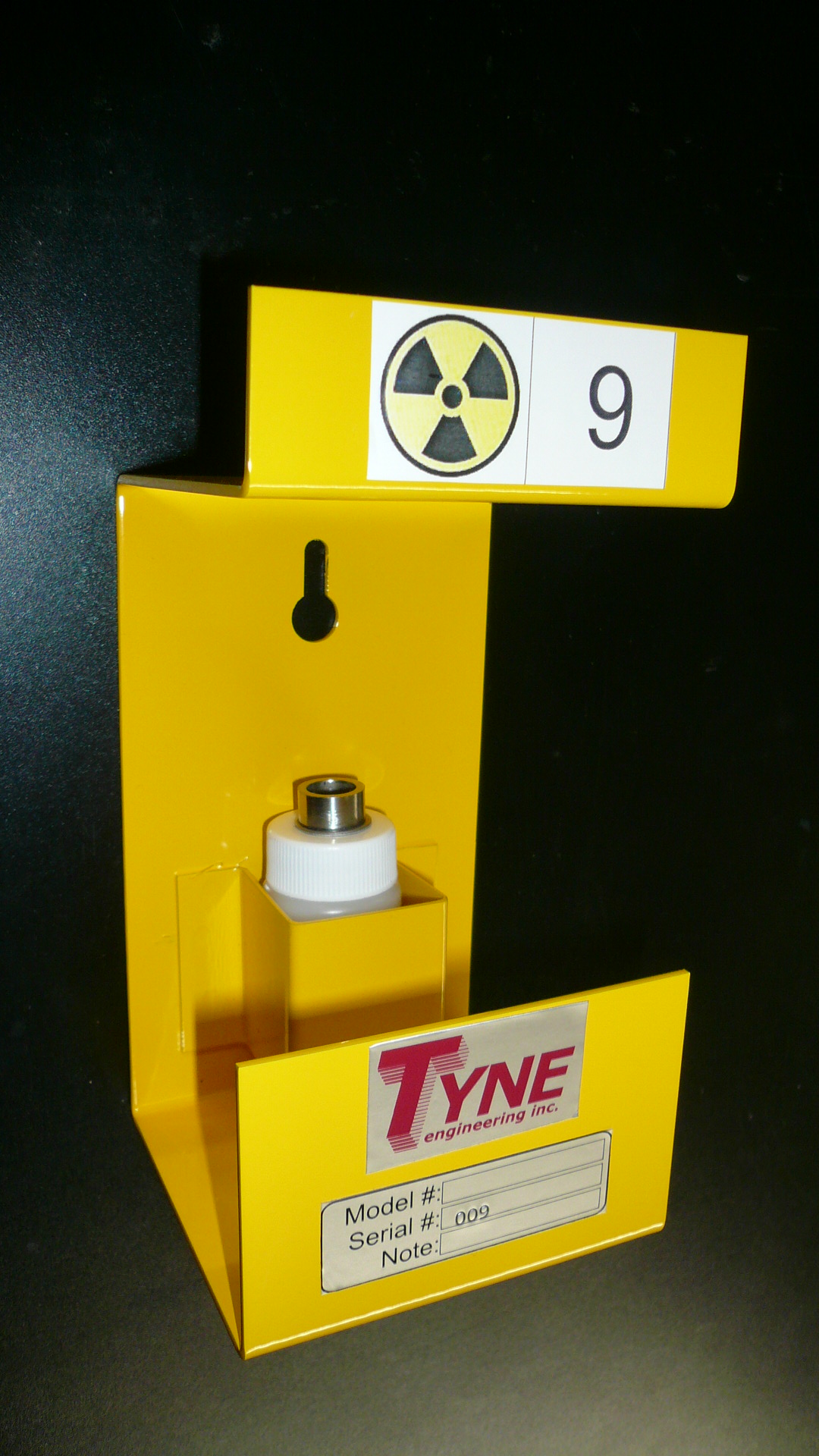 Description
The Passive Diffusion Cell is a rudimentary but effective apparatus that should be used in all tritium laboratories to measure airborne tritium activity. It comprises a vial filled with water and fitted with 5 micron diffuser plates installed inside the 1/2" stainless steel inlet tube inserted through the lid. The vial is held in position in a stand painted yellow, to which is attached a radiation sticker clearly identifying it as a tritium instrument. The stand is intended for a table or shelf, or it can be mounted on a wall.
The principle behind the Passive Diffusion Cell is simple. As it sits in the atmosphere of the laboratory it absorbs tritium from the air, and the uptake of tritium has a relationship to the amount of tritium present in the room atmosphere. The cells are measured weekly in a scintillation counter. With several of these inexpensive passive diffusion cells placed selectively around a laboratory convenient mapping of total tritium presence in the atmosphere is recorded. Readings obtained confirm values from other often more sophisticated but less reliable instruments, confirming total tritium presence and potential exposure by personnel.
After use the vial is cleaned and refilled with a cocktail in preparation for the next measurement.
Specifications
| | |
| --- | --- |
| Vial Material | Plastic |
| Vial Size | 5 cc |
| Holder Size | 5" x 5" x 6" high |
| Holder Material | Powder painted carbon steel |