PDF
Custom Built Pilot Plant
Application
Custom built pilot plant or skid-mounted modules. Pilot plants for R & D or in preparation for full scale production facilities can save time and money. They can identify and resolve problems, improve efficiency, train operators, and facilitate operation and maintenance.
Features
Low Leakage- 1 x 10-9 cc/s helium

High Temperature to Cryogenic Temperature

High Pressure to Full Vacuum.

Welded or High Integrity Fittings

High Cleanliness

Full Documentation

Simple and Complex Systems and Controls

Pilot Plant Design through Commissioning

ASME Sect. VIII Div 1; B31.3; ISO 9001 2000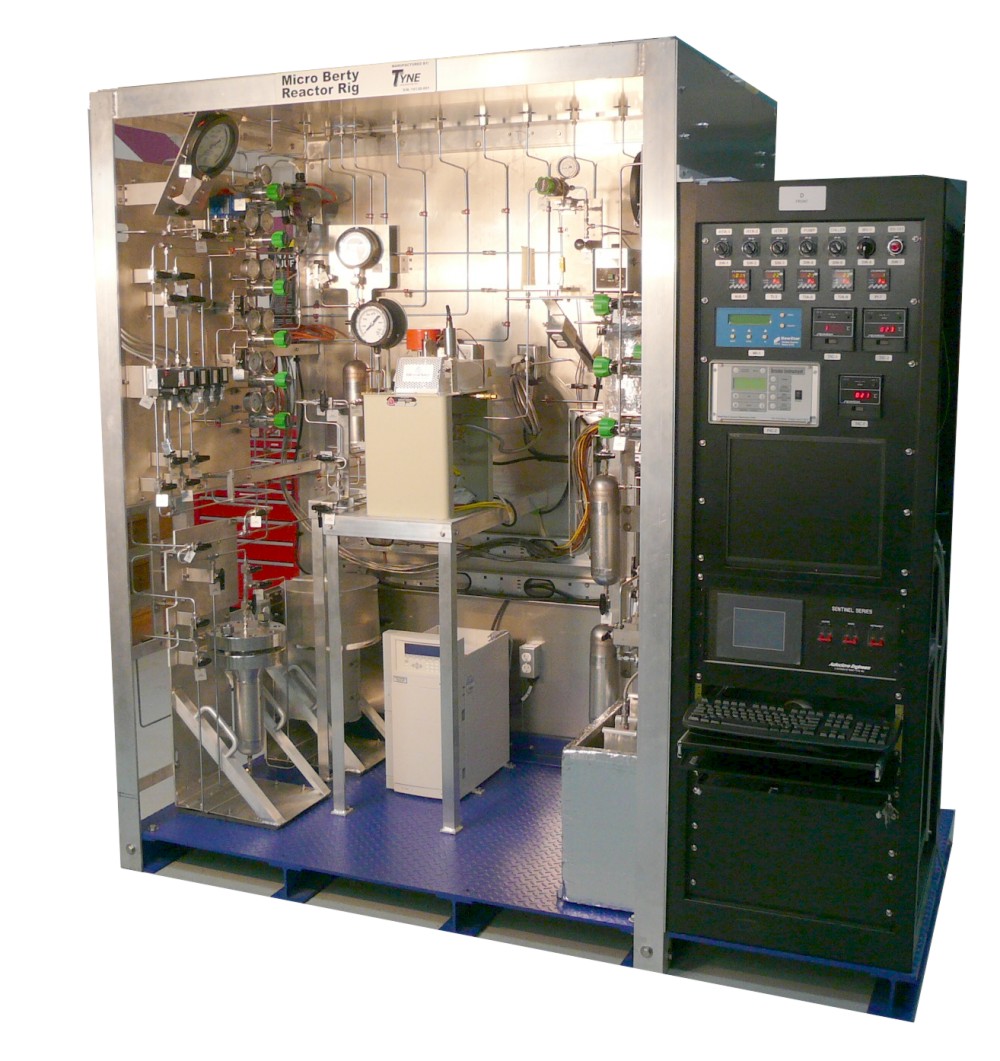 Description
Tyne has been doing pilot plant design and manufacture of complex, process plants for its clients for around twenty years.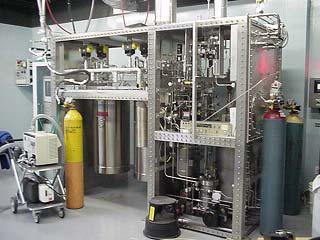 Tritium Handling Equipment designed and built by Tyne
Tyne routes its work through all of the major steps that will be undertaken in a full scale complex plant. The same tools of scheduling, project management, procurement, design etc. are employed, and calculations, drawings, documents and specifications can be produced. All of these can go a long way to meeting a commitment for these items in a final full size pilot plant design. Tyne engineers will use their experience to supplement that of the Client's to provide a pilot plant design that functions as if it were the final process system. Clients then get a second chance for the final plant in that any shortcomings, in ideas, calculations or manufacturing which occur in the pilot plant design can be subsequently corrected. The small scale makes design changes relatively inexpensive and the identical small scale plant makes scaling to full size practical and cost effective.
Tyne personnel have the project management skills, the design skills, construction and commissioning skills including qualified welders and NDE personnel to carry out the projects according to schedule and budgets, and to identify problem areas and to help find solutions.
Process control systems may be made precisely the same as for the final plant, and scaling of the control system and any software programs can often apply to the finished plant with minimal change. Pilot plants inevitably result in better simpler final solutions, and can often be built in parallel with a final solution to eliminate scheduling delays. Where pilot plants and control systems are similar to the final plant, the building of the pilot trains operators and maintainers in addition to confirming the design and operation.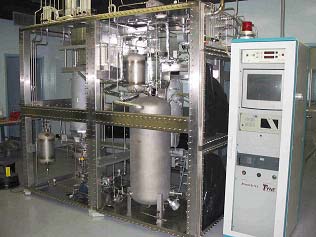 System for the treatment of organic wastes
Specifications
| | |
| --- | --- |
| Controls | Computer or PLC controls |
| Design | Custom Built to Clients requirements |
| Piping Codes | ASME B31.3 Piping system |
| Pressure Vessels | ASME Section VIII div 1 vessels |